"Welcome to Endurance Island! We are here in the famous Cook Islands, home to piracy and private, sandy beaches. This will be your home for the next six weeks, provided you can withstand all the challenges that Endurance Island has in store for you!"
So, I'm going to make this short and sweet, lol. This was a very unexpected read. I grabbed it up as a freebie and one night needed something to read quick before my next buddy read started the next day. It reads really fast but kept me hanging on every word.
Abby was placed into a reality show she didn't want to be in with a partner she didn't want to be with on Endurance Island. At first everything is awful, as I mentioned her partner, the island, the lack of EVERYTHING, all the people on the island with her...EVERYTHING. Then when Abby and Dean realize they have to work together in order to get anywhere, things starting changing immediately.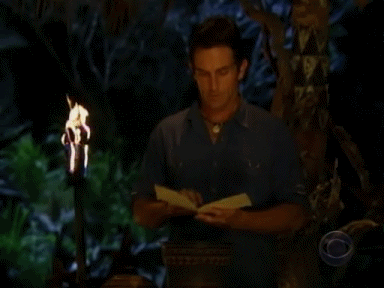 It's only 100 pages so you know I can't spill more than that or I'd ruin it, but let's just say enemies turn into partners, turn into friends, turn into lovers, one big misunderstanding and then.... I'll leave the rest for you to figure out. :)
"Hush, woman. I'm busy renewing my alliance with my teammate. I need to win her over if I want her to vote for me."