"Ladies and gentlemen, and nooowww the moment you've all been waiting for. The baddest of the bad, I give you, the one, the only, Remington 'Riptide' Tate!"
This book was so amazing! I'm really having trouble explaining how I feel about Remington. He definitely has worked himself into my heart and I can't wait for more of his story. Within 2% of the book I was addicted.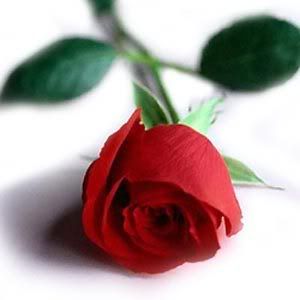 The story begins with Brooke being drug to a fight by her best friend Melanie to check out Melanie's recent crush. Brooke has just finished school and is focused on her career. The last thing she wants is a relationship at the moment. But then Remington steps out in the ring. He is the sexiest man she has ever laid her eyes on. He makes her feel things she has never felt so she bolts. But before she can get away Remington catches up with her. Let me just say the way he chased her out of that room, I was a puddle of mush.
He steps forward, and his damp hand slides into the nape of my neck. My pulse skitters as he lowers his dark head to set a small, dry kiss on my lips. It feels like he's marking me. Like he's preparing me for something monumental. That could both change and ruin my life. "Brooke," he growls softly, meaningfully, against my lips, as he draws back with a smile. "I'm Remington."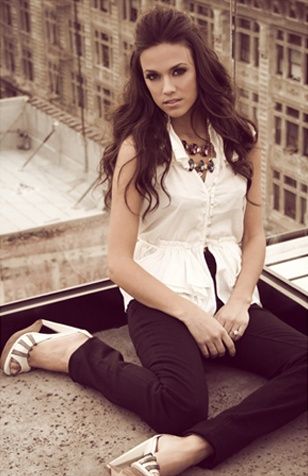 Brooke
"Not my screw-up. My real."
The next day Brooke receives tickets for another fight to see Remington. She starts talking herself into having a one night stand with him, because let's face it, she wants him. Hell, every woman wants him, myself included. But he's not having any of that, actually he offers her a different deal all together, and next thing Brooke knows she's on the road with him.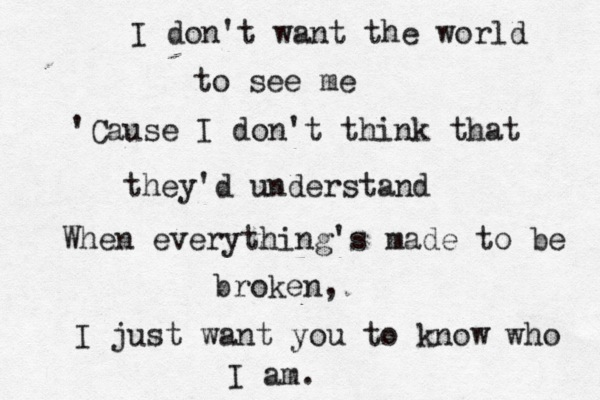 Iris by the Goo Goo Dolls
I loved all the music in this book. I'm a massive lyric girl. So, all the music exchanges in the book were amazing to me. Brooke and Remy weren't just sharing music lyrics though, it was like their own private conversations.
Kiss Me by Ed Sheeran
When reading this book, be prepared. Cold showers, panty changes, or other forms of...stress relievers may be needed. We're talking sexual frustration here. Don't get me wrong, these two were HOT. It just seemed something or someone just kept getting in the way. Hell, Remingtom himself got in the way, BUT, he had his own reasons. Reasons that made perfect since once they came out. Not that it made the sexual tension any easier to read. Of course they had a connection that was out of this world. No other words for it except they are Soul-Mates.
"When I take you, you'll be mine. You need to be certain. I want you to know me first, and then, I want you to let me know if you still want me to take you."
I loved how protective Remington was of Brooke, it was sexy as hell. But I also loved how protective Brooke became of Remington. No matter what she had lost in the past, it didn't compare to what she gained with Remington. I don't how many times I can say how excited I am for more from Katy Evans. This is her debut novel and it was amazing. My heart hurt for Remington's story. And the relationship him and Brooke share is nothing but beautiful. Stop what ever your reading and read this. This book had been lighting up my feed. The updates had me drooling so my smut-ateers and I decided to bump this one up our list and dive in. I was not disappointed.
"You're mine now. I won't let anyone else have you. I like me when I see myself through you, Brooke."