WOW, just WOW!!! KMM you are a fecking genius!!
I honestly don't know where to begin. I'm processing...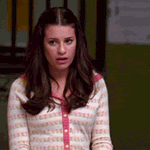 Death on her left. Devil on her right.
OKAY, this is Dani's story in the Fever series. I will start off with saying, I love love loved this story, seriously feeling some serious love, BUT I still miss Mac and Barrons. It just seems like something is contiunally missing for me. With that said, I'll get back to my love fest.
Dani is a super fast sidhee seer who is 14 and is helping to protect the human race. Say What, Say yes, the world is now a very different world than what once was. She has one of the two swords that kill the fae and has awesome skills. So, she flies around eating Snickers and killing some serious butt. However, things are dangerous and things keeping changing for the worse. Ryodan propositions her to work for him, but Dani has a problem with being caged and turns him down. Ryodan, not being one for being told no too, decides to use some encouragement to get her in his "employment". So, now that they have there little "Batman and Robin team" they are going around the city investigating. Something ICING Dublin.
They can't figure out what it is or what it wants, but it kills instantly.
Not only, is Dani dealing with this, she has also acquired several admirers. First her boss, seems to have a thing for her. None of them ever out and out say anything, but there are so many lines dropped that Dani just doesn't pick up on.
"I like that about you. Waves are banal. Tsunamis reshape the Earth. Under the right circumstances, even entire civilizations. You're going to be one hell of a woman one day, Dani."
He is arrogant, moody as all hell, pisses her off at every turn, they argue, and fight, Knock each other around even, but they also seem to have some kind of understanding. I just wonder, if he really wants her someday if he really thinks she will just forgive him for all the shit he puts her through.
Then there's Christian. He is one of our Highlanders turning Unseelie Prince. He is struggling to be the guy Dani needs and also everything she should be afraid of. She almost seems to keep him grounded, because he seems to be willing to sacrifice everything for her but still sometimes seems to fight keeping control of himself.
"I have another gift for you tonight. I know you like to save humans, so I'm going to help you. You many consider it one of many early wedding gifts."
Umm, what?? yeah, I know, she's 14, but these guys seem to understand that. They want to claim her but don't touch because they all know that it's not right. That sometimes leaves them argueing and making plans for her right in front of her, which leads her to feeling caged, and Dani just doesn't do good with feeling caged.
So here we are. Dani is 14, plenty of admirers. I should also include Dancer. The geeky, smart, cool guy who is human, but completly supersmart and her hideout companion. Anyhow, plenty of admirers, something freezing Dublin, and plenty others out for blood. Dani firmly believes Mac is out to get her. There is a mad hag woman out on the loose looking for intestines to stitch that Dani accidently released on a little trip with Christian to the White Mansion, and not to mention with the scare that the world is indeed ending, people are after people, fae are after fae, and everything in between.
I must say, I was a little nervous to read about a 14 year old girl with a lot of older men wanting her, but in typical KMM form, it was very well written and the whole book kept me on edge waiting to see what would happen next. I absolutely can't wait to read the next book.