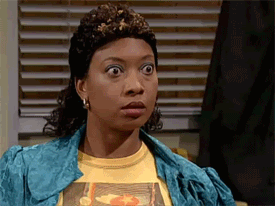 What did I just read?!?!?!?!? OMG, It was crazy. It was awesome. It made no sense.
In the final conclusion of the Pirate series everything pretty much comes together. I wonder why this book was made into more of a short story style. EVERYTHING felt rushed. SO MUCH HAPPENS.
SO MUCH DRAMA!!!
Pregnancies, stabbings, immortals, Gods, Curses, Gun shot wounds, yelling, slapping, bar fights, multiple hospital visits, death, balls, memory loss, kinkiness, and a promise of starting over. All of this is jammed into 168 pages. Literally every other page had a new drama. This book was such a fast moving read. I just wonder why the author decided to make this book shorter than the rest.
I'm truely going to miss the pirate adventure. Jax really grew up and matured and turned into a great man. He has to be, to put up with Jade and her tantrums. Their life together would surely be an adventure. I feel in love with all of the crew and the story. It was a crazy ride. I feel like the end, for sure, was the most rushed and left me wondering what happened with all parties involved. I know this was Jax and Jade's story but for this to be the end of the story I feel like ties were left untied. I at least would have liked an Epilogue or something to just finish the story up.
Still, I had a blast reading this story. It was a really fun crazy ride and I would for sure recommend it.