I may need to write the review over when I think about it. But I like to write my review right when I finish the books so my feelings are fresh. Literally, at this moment the only thoughts about this book I have are
"WHAT THE FUCK DID I JUST READ?
I'm serious, I'm at such a loss for words. This book should come with a warning label.

Mental Instability to be expected. I'm just....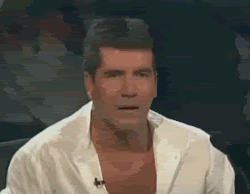 Okay, so I'll try to sum this up. The book starts back up 5 years later. Jade has moved on with her life in Cali. Her roommate is supposed to have a date only for it to end up being Jack. This begins a downward spiral. Turns out he lives 20 minutes from her. Has been for about three years. Next thing, Jax is back, with his new woman Sammy, in a very happy open relationship. Jade doesn't take to that to well. Lots of humping of different people happen. Jade looses her maturity completely. A little Coyote Ugly bar dancing, which I would pay fortunes for to see Jax on a bar, stabbing, threats, more fighting like cats and dogs, more sexing, more fighting, a little slice of The Hunger Games, SORTA. GOOD GOD, such intensity.
I actually have no doubt these two love each other. I mean who would put up with all of the shit they put up with if they didn't love each other or were just down right insane. I must say I worry about Lilly. She is just sorta left anywhere and everywhere and sometimes not even mentioned like she is forgotten. I guess that is the parent coming out in me, but I was wondering, ok you stormed out, did you leave your child there, does someone know you left her there. I guess that's the life you live as a pirates child, lol!! What would these people do with their lives if they didn't have the drama in it I think they feed off of. Really. There was so much drama, at the moment my life feels empty without all their crazy.
I'm like saying WHAT?!?!?! But, I can't put the book down, actually I read faster and for mental stability I private message my Mate Vika and take my frustration out with her. THANKS CHICK, I'm so glad your understand my ranting and put up with me and are my Buddy Reading Pal!!
I honestly just don't know. I love this book, it is like a crazy trip. At the same time, it was just sorta all over the place. It was a wild ride. I do recommend it. It is a crazy, intense ride. You for sure get a little bit of everything out of this book. Sexy hunk, hot sex, pirates, GODS, curses, fighting, yelling, and angst. I feel like I could go on and on, but that's just because I am all over the place right now. This book ends in a HUGE cliffhanger.
I'm addicted, like I'm on crack or something. I'm already itchiing to get my hands back on my kindle to read some more. There is still some editing issues, but I still think its worth the read. Okay, I'm going to get my fix.