"I knew that we were going to be a dangerous combination. Bad things were going to happen if we spent too much time around each other."
I have soo many emotions right now. That ending just made me a hot mess. I have so much to say, but just can't seem to get it out....
The ending has left me..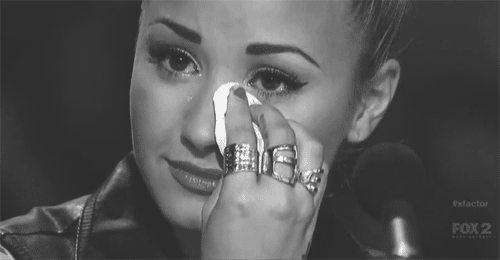 Okay I'll try. This is a spin-off from the Up In the Air series. I have been completely stoked to read this. So freaking excited. This story starts off prior to Bianca and James, even before James knew Tristan. Danika is working for Bev and Jerry. To me the coolest bosses ever. She's their nanny, but once she met Tristan she didn't do a whole lot of that, yet never got in trouble, lol. I'm just saying!! But, I'm getting ahead of myself. The day she meets Tristan she automatically senses that something about him is going to change her entire life. She was not wrong.
My Tristan
"I want you so badly that I'd do just about anything to have you. The only thing I won't do, though, is risk losing you. Can you promise me that if we do this, I won't lose you?"
Tristan doesn't do relationships. You'll find out why during the story, but instantly he and Danika both are insanely attracted to each other. But they form a fast friendship and deep connection, so much so that they realize they would rather do anything than to hurt it. Which results in Tristan believing rules need to be made so no lines are crossed that would harm their friendship.
Danika
"You have me. I'm yours, and I'm not going anywhere, not ever."
Of course like all rules, it seemed like the instant they were written they both had trouble not breaking them. As Danika says it almost made it seem like a challenge. Once one line is crossed they all begin to be and once they give into their attraction they can't seem to get enough of each other. It was so good, mmmm mmmm. But, remember Tristan doesn't do relationships so once he realizes Danika is seeing this different than what he thinks it is, everything starts to unravel. I literally could go on and on and on, about this book but, hey, I don't want to ruin it for those of you who haven't read it yet.
"Tell me not to kiss you." he said when his lips were a breath away from mine.
"Don't kiss me," I told him, my voice a breathless rasp.
"Mean it," he said, crowing me into the corner of the pool.
"I can't," I gasped.
The words had barely left my lips before he was kissing me.
I felt like my emotions went everywhere with this book. From the sexual frustration between them, to the the hot things Tristan did to Danika and the things he said to her while he was doing them, to blissful happiness, to complete utter tragedy, my emotions were on a whirlwind.
Tristan was like the best guy ever. Holy cow, I was head over heels in love with him. His restraint, confidence, protectiveness, and his complete understanding, not to mention all of those hot showers, ahaha.
"What do you do to food to make it taste this good?" I moaned.
I opened my eyes when he didn't answer me. He was staring at me with a look in his eyes that made me toes start to curl. He set down the uneaten half of his sandwich, striding out of the kitchen.
"Where are you going?" I called to him.
"I'll be back in five minutes," he called back.
I wasn't sure if I was pleased or appalled when I heard my shower turning on.
And dang, I woke up this morning hoping he was in my kitchen cooking me breakfast, sigh, what a disappointment when he wasn't. And then Danika, was so witty. I loved her sarcasm. But I agree, I think she needed to get out and have some fun with Tristan and his buddies. But towards the end, it felt like they just lost control of themselves. Don't worry, I still loved it and it's still going to be 5 stars, it just seemed like they became over possessive, over jealous and always jumped to conclusions in a dramatic form without even beginning to see the whole picture.
I love love loved Frankie and Jared!! But oh how I hate Dean. HATE HATE HATE him. This is for you Mean Dean, and I think it's only going to get worse in the next book, if that's possible...
But the ending was just so painful. OMG, I had been warned there was a cliffhanger, but I never dreamed this. It wasn't the worse cliffhanger I've ever read, it's just the way it ended. Leaving you wanting more desperately but being too depressed at the same time. If you've read it you know what I mean. I absolutely can NOT wait for the next book in this series.